Universal 4260 GSM Nozzle 51305402
Product Specifications:
Applicable models: UNIVERSAL SMT Machine
Universal Lightning .125 Compliant Cup Nozzle (3220) 51305405
Universal Lightning .234 Compliant Cup Nozzle (3240) 51305407
Universal Lightning .340 Compliant Cup Nozzle (3260) 49783207
Universal Lightning 042 Steel Conical Nozzle (3420) 51305401
Universal Lightning 042MF Melf Nozzle (3320) 49783226
Universal Lightning 0603 Compliant Nozzle (3530) 51305402
Universal Lightning 0805 Compliant Nozzle (3540) 51305403
Universal Lightning 0805 Steel Conical Nozzle (3440) 51305411
Universal Lightning 083MF Melf Nozzle (3340) 49783231
Universal Lightning 1206 Compliant Nozzle (3550) 51305404

Universal Flexjet 2/3 .125 Cup Nozzle (1220) 51305301
Universal Flexjet 2/3 .234 Cup Nozzle (1240) 51305302
Universal Flexjet 2/3 .340 Cup Nozzle (1260) 51305303
Universal Flexjet 2/3 0402 Ceramic Nozzle (1040) 51305309
Universal Flexjet 2/3 042MF Melf Nozzle (1320) 51305307
Universal Flexjet 2/3 0603 Ceramic Nozzle (1060) 51305310
Universal Flexjet 2/3 083MF Melf Nozzle (1340) 51305306
Universal Flexjet 2/3 08MPF Multi-Port Nozzle (1120) 51305305
Universal Flexjet 2/3 10MPF Multi-Port Nozzle (1140) 51305325

UNIVERSAL Nozzle List:
UNIVERSAL GSM FLEXHEAD NOZZLE
45466933 GSM 120F
5130510X GSM 120F
45466916 GSM 125F
51305101 GSM 125F
45466921 GSM 160F
45466931 GSM 234F
52305102 GSM 234F
45466934 GSM 340F
45466934E GSM 340F
45466917 GSM 360F
45466938 GSM 08MPF
51305106 GSM 08MPF
45466936 GSM 10MPF
51305105 GSM 10MPF
45466901 GSM 042F
45466902 GSM 058F
46514098 GSM 095F
45466903 GSM 109F
45466907 GSM 083F
45466937 GSM 10MF
46512202 GSM SLOT
46512203 GSM SLOT
46512208 GSM SLOT
46512215 GSM SLOT
46512217 GSM SLOT
46512219 GSM SLOT
46512222 GSM SLOT
46424429 GSM 360F
46424465 GSM 1.0" PIPE
49079056 GSM SPECIAL
UNIVERSAL GSM FLEXJET NOZZLE
48503503 GSM FLEXJET 120F
5130520X GSM FLEXJET 120F
47561102/ 48503416 GSM FLEXJET 125F
51305206 GSM FLEXJET 125F
47995077 GSM FLEXJET 160F
47561103/ 48503417 GSM FLEXJET 234F
51305201 GSM FLEXJET 234F
47561104/ 48503407 GSM FLEXJET 340F
51305202 GSM FLEXJET 340F
48503408 GSM FLEXJET 360F
47561106 GSM FLEXJET 08MPF
48503420 GSM FLEXJET 08MPF
47561101 GSM FLEXJET 10MPF
48503410 GSM FLEXJET 10MPF
47561110 GSM FLEXJET 042MF
47995032/ 48503415 GSM FLEXJET 083MF
47995048 GSM FLEXJET 058F
49960281 GSM FLEXJET 058C
47995064 GSM FLEXJET 095C
48316004 GSM FLEXJET 072C
47561117 GSM FLEXJET 603F
48503412 GSM FLEXJET 603F
47561118 GSM FLEXJET 402F
48503413 GSM FLEXJET 402F (ESD)
UNIVERSAL GSM LIGHTNING HEAD NOZZLE
51234109 LIGHTNING HEAD 0603 (3430)
51305402 LIGHTNING HEAD 0603 (3530)
51305403 LIGHTNING HEAD 0805 (3540)
51305404 LIGHTNING HEAD 1206 (3550)
51305405 LIGHTNING HEAD 125F (3220)
51305407 LIGHTNING HEAD 234F (3240)
51305409 LIGHTNING HEAD 042MF (3320)
51305410 LIGHTNING HEAD 083MF (3340)
51305411 LIGHTNING HEAD 805 (3440)
51305412 LIGHTNING HEAD 1206 (3450)
UNIVERSAL GSM FLEXJET 2/3 NOZZLE
51305301 FLEXJET 2/3 125F (1220)
51305302 FLEXJET 2/3 234F (1240)
51305303 FLEXJET 2/3

Other products
Our company supply all kinds of SMT machines and related products:

1.SMT equipment and accessories, nozzles, feeder, feeder parts, cutter, filter, guide, tape, mortor, belt, cylinder, smt grease/lubricant, sensor etc.

2. Nozzles & feeders&their parts for fuji, for Juki, for Yamaha, for Samsung, for Siemens, for Panasonic,for Sony....etc,all of them have large stock.

3. We sell and recycle used SMT machine
FLASON SMT deals in the following products:
1. SMT equipment and accessories: nozzles, feeder, feeder parts, cutter, filter, guide, tape, mortor, belt, cylinder, smt grease/lubricant, sensor etc.
2. Nozzles & feeders for fuji, for Juki, for yamaha, for samsung, for siemens, CM602, CM402...have large stock.
3. Nozzle cleaning machine, solder paste mixer, SMD component counter
Our advantage
A. Own a team with engineers who have more than 10 years experience in SMT service.
B. Various brands available
C. Offer customized service
D. Large stock- more than 10000 models of smt parts
Keywords:
Samsung Nozzle, JUKI Nozzle, Siemens Siplace Nozzle, Yamaha Nozzle, Panasonic Nozzle, FUJI Nozzle, I-Pulse Nozzle, Universal Nozzle, ASM Nozzle,Hanwha Nozzle, Panasert Nozzle, Universal GSM Nozzle.
We provide full SMT assembly line solutions, including SMT Feeder, SMT Nozzle, SMT Control Card, SMT Motor, SMT Laser | Sensor, SMT Feeder Storage Cart, SMT Servo driver, SMT Solenoid Valve, SMT Filter, SMT Feeder parts, Chip mounter Parts, SMT Equipment, SMT Spare parts, SMT Siplace parts, any kind through hole Insertion equipments you may need, please contact us for more information: wechat whatsapp:+8613691605420, Email: sales@flason-smt.com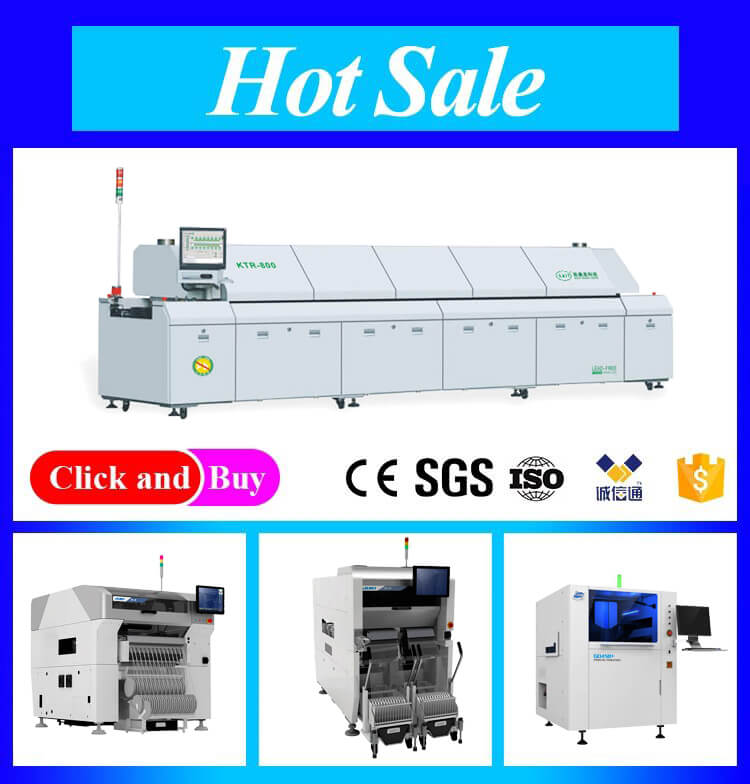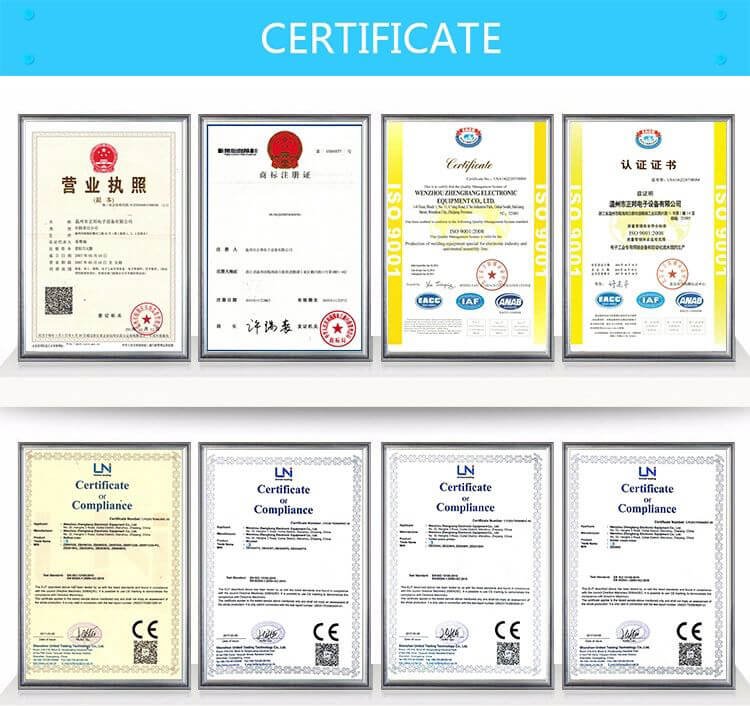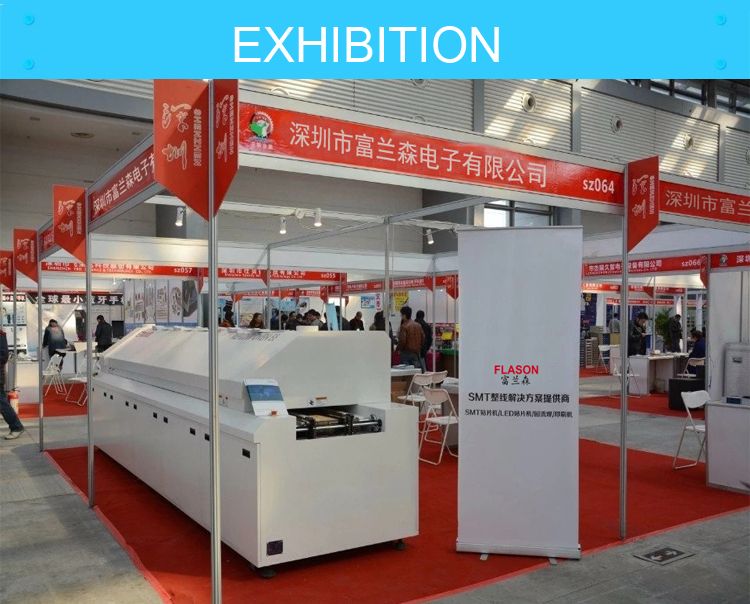 1) This is the first time I use this kind of machine, is it easy to operate?
There is English manual or guide video that show you how to use machine.
If you still have any question, please contact us by e-mail/ skype/ phone/ wechat online service.
2) If machine have any problem after I receive it, how can I do ?
Free parts send to you in machine warranty period.
If the part is less than 0.5KG, we pay the postage.
If it exceeds 0.5KG, you need to pay the postage.
3) MOQ ?
1 set machine, mixed order is also welcomed.
4) How can I buy this machine from you? ( Very easy and flexible !)
A. Consult us about this product on line or by e-mail.
B. Negotiate and confirm the final price , shipping , payment methods and other terms.
C. Send you the proforma invoice and confirm your order.
D. Make the payment according to the method put on proforma invoice.
E. We prepare for your order in terms of the proforma invoice after confirming your full payment And 100% quality check before shipping.
F.Send your order by air or by sea.
5)Why choose us ?
A. We have customer world wide, you can check our credit service with them !
B. Free Online installation, traning, programming and technical support !
C. One stop full Through Hole Assembly Line Equipments Solutions !