Hitachi 8mm tape feeder GT38080B
Product Specifications:
No.

Part No.

Discription

Model No.

Remark

1

KYD-MCN00-00

ASSY_GT-24040B

GT-24040B

W4PI (Wide:4*Pitch:1mm) tape feeder

2

KYD-MC100-20

ASSY_GT-28082B

GT-28082B

8mm tape feeder (W:ide: 8*Pitch:8mm)

3

KYD-MC100-00

ASSY_GT-38080B

GT-38080B

8mm tape feeder

4

KYD-MC200-00

ASSY_GT-12162C

GT-12162C

12/16mm tape feeder

5

KYD-MC200-01

ASSY_GT-12162D-HD

GT-12162D-HD

12/16mm tape feeder

High duty specifications

6

KYD-MC400-00

ASSY_GT-24322C

GT-24322C

24/32mm tape feeder

7

KYD-MC600-00

ASSY_GT-44562B

GT-44562B

44/56mm tape feeder

8

KYD-MC800-00

ASSY_GT-72002B

GT-72002B

72mm tape feeder

9

KYD-MC900-00

ASSY_GT-88002B

GT-88002B

88mm tape feeder
GD Feeders
No.

Part No.

Discription

Model No.

Remark

1

KYD-MC100-30

ASSY_GD-28082B

GD-28082B

8mm tape feeder (W:ide: 8*Pitch:8mm)

2

KYD-MC100-10

ASSY_GD-38082B

GD-38080

8mm tape feeder

3

KYD-MC100-60

ASSY_GD-38083B

GD-38083

8mm tape feeder chip

size:0402,0603,1005

4

KYD-MC200-10

ASSY_GD-12162C

GD-12162C

12/16mm tape feeder

5

KYD-MC200-11

ASSY_GD-12162D-HD

GD-12162D-HD

12/16mm tape feeder; High duty specifications

6

KYD-MC400-10

ASSY_GD-24322C

GD-24322C

24/32mm tape feeder

7

KYD-MC600-10

ASSY_GD-44562B

GD-44562

44/56mm tape feeder

8

KYD-MC800-10

ASSY_GD-72002B

GD-72002

72mm tape feeder

9

KYD-MC900-10

ASSY_GD-880

02B

GD-88002

88mm tape feeder
Hitachi GT38080B SMT Feeder
4MM GT-24040/GT-34040
8MM GT-08080/GT-08081/GT-08082/GT-08083
8MM GT-18080B/GT-18081B/GT-18082B/GT-18083B
8MM GT-18080C/GT-18081C/GT-18082C
8MM GT-28080/GT-28081/GT-28082
8MM GT-38080/GT-38081/GT-38082
12/16MM GT-12160/GT-12161/GT-12162
24/32MM GT-24320/GT-24321/GT-24322
44/56MM GT-44560/GT-44561/GT-44562
72MM GT-72000/GT-72001/GT-72002
88MM GT-88000/GT-88001/GT-88002
8MM GD-08080/GD-08081/GD-08082
8MM GD-18080B/GD-18081B/GD-18082B
8MM GD-18080C/GD-18081C/GD-18082C/GD-18083C
8MM GD-28080/GD-28081/GD-28082/GD-28083
8MM GD38080/GD38081/GD38082
12/16MM GD-12160/GD-12161/GD-12162
24/32MM GD-24320/GD-24321/GD-24322
44/56MM GD-44560/GD-44561/GD-44562
72MM GT-72000/GT-72001/GT-72002
88MM GT-88000/GT-88001/GT-88002
8MM SL-48085/SL-48086/SL-48087/SL-48088

1,SIGMA/GXH FEEDER
8MM GT-38080/GD-38080/GD-38083
8MM GT-28080/GD-28080/GD-28081/GD28083
8MM GT-18080/GD-18080/GT-18081/GD-18081
8MM GT-08080/GD-08080/GT-08081/GD-08081
12/16MM GT-12162/GT-12161/GT-12160
12/16MM GD-12162/GD-12161/GD-12160
24/32MM GT-24322/GT-24321/GT-24320
24/32MM GD-24322/GD-24321/GD-24320
44/56MM GT-44562/GT-44561/GT-44560
44/56MM GD-44562/GD-44561/GD-44560
72MM GT-72002/GD-72002/GT-72001/GT72000
88MM GT-88002/GD-88002
SIGMA Vibratory Stick FeederGS-FB100
GXH Vibratory Stick Feeder CS-G100
SIGMA Flux Dispensing Unit FX-G200
GXH Flux Dispensing Unit FX-G100
SIGMA RECYCLE CONVEYOR GS-CV110
GXH Recycle Conveyor CV-G100/G200
SIGMA/GXH JG-0209
2,SIGMA/GXH FEEDER CART:
GXH-1/GXH-1S Feeder Cart
GXH-3 Feeder Cart
SIGMA-G5 Feeder Cart GS-FC100
SIGMA-G5S Feeder Cart
SIGMA-F8 Feeder Cart
SIGMA CART POWER UNIT GS-FC300
SIGMA GS-FC301
GXH Tape Feeder Power Unit G-S006-02
SIGMA-G5 JEDEC MULTI-LAYER TRAY FEEDER TRAY GS-FP100
GXH TRAY JEDEC Multi-Layer Tray Feeder FG-S006-01,02
3,SIGMA/GXH HIGH SPEED HEAD,HIGH SPEED NOZZLE STOCKER:
HIGH SPEED HEAD(DDH V8) GS-HH160
HIGH SPEED HEAD SECTION(DDH V5)
HIGH SPEED HEAD SECTION(DDH V6)
HIGH SPEED NOZZLE STOCKER SECTION GS-NH200
HIGH SPEED NOZZLE STOCKER GS-NH100
ADDED NOZZLE STOCKER GS-CU100
SIGMA MULTI-FUNCTIONAL HEAD, NOZZLE STOCKER SECTION
SIGMA-G5 MULTI-FUNCTIONAL NOZZLE STOCKER FOR LARGE NOZZLE——
GS-NM101(GS-NM111+GS-NM120)
GS-NM102(GS-NM112+GS-NM120)
GS-NM103(GS-NM112+GS-NM120)
SIGMA-G5 NOZZLE STOCKER ADDITION——
HIGH SPEED NOZZLE STOCKER ADDITION(GS-NH100) GS-NS100
MIDDLE SIZE ODD-SHAPED NOZZLE STOCKER ADDITION GS-NM100
MULTI-FUNCTIONAL NOZZLE STOCKER ADDITION(GS-NM100)
4,SIGAM/GXH SPARE PARTS(DD MOTO):
SIGMA-G5 DD MOTOR
GXH-1 DD MOTOR HC-UWS060N6-S6 6301273617
SIGMA-G5 23D10016 VBA-1121-5G-X88D
GXH 6301414539,VQD1121-5G-X47D
GXH-1 A41/A51 CARD 6301242088-
GXH NL MOTOR HC-AQ0336BS-S18 NL MOTOR 6301273631
CPUPLING/GXH/SIGMA 0916D30T
GXH-3 A41/A51 U81 630141414
GXHLEVER 6301404417
GXH XMR-J2S-100B-S141U63 6301287829
GXH YMR-J2S-200B-QR141U633 6301287836
GXH A31 6301235523
SENSOR VBA-250-P 0916D317
SIGMA-F8 VBA-S261 1006D30J
GXH 6301273433
GXH 6301369648
5,SIGMA/GXH NOZZLE:
SIGMA SERIES NOZZLE——
"HG22C/HG24C/HG32C/HG52C/HG82C/HV13C/HV14C/HV15C/HV19C/HV82C/HB03C
HB04C/PA05C/PA07C/PA15C/PA30C/PA31C/PA34C/PG03C"
GXH SERIES NOZZLE——
HA04/HA05/HA09/HA11/HB03/HB04/HV01/HV02
/HV03/HV31/HV51/HV81/HG31/HG51/HG81/PA05/PA07
Feeder performance will degrade without proper maintenance. Regular cleaning, lubrication,and calibration are essential. Feeder neglect will lead to:
1. Mispicking of parts
2. Misplacement of parts
3. Flipped parts
Issues related to improper nozzle/feeder maintenance or use of poor quality nozzles. Here are some of the most common problems:
1. Poor pickup location on part. It will cause a loss of vacuum and result in parts shifting on the nozzle during transport.
2. Short/worn nozzles result in poor pickup and can cause the part not to be imbedded into the paste. When the part is not placed into the paste correctly there is not enough surface tension to hold the part while the PCB is moving. Parts will shift.

FLASON SMT deals in the following products:
1. SMT equipment and accessories: nozzles, feeder, feeder parts, cutter, filter, guide, tape, mortor, belt, cylinder, smt grease/lubricant, sensor etc.
2. Nozzles & feeders for fuji, for Juki, for yamaha, for samsung, for siemens, CM602, CM402...have large stock.
3. Nozzle cleaning machine, solder paste mixer, SMD component counter
Our advantage
A. Own a team with engineers who have more than 10 years experience in SMT service.
B. Various brands available
C. Offer customized service
D. Large stock- more than 10000 models of smt parts
Keywords:
I-Pulse Feeder, I-Pulse 12MM Feeder, I-Pulse 16MM Feeder, chip mounter Feeder, I-Pulse 32MM Feeder, I-Pulse 8MM Feeder, I-Pulse 44MM Feeder, I-Pulse 52MM Feeder, I-Pulse Stick Feeder, SMT Feeder, I-Pulse Pick and place Machine Feeder.
We provide full SMT assembly line solutions, including SMT Feeder, SMT Nozzle, SMT Control Card, SMT Motor, SMT Laser | Sensor, SMT Feeder Storage Cart, SMT Servo driver, SMT Solenoid Valve, SMT Filter, SMT Feeder parts, Chip mounter Parts, SMT Equipment, SMT Spare parts, SMT Siplace parts, any kind through hole Insertion equipments you may need, please contact us for more information: wechat whatsapp:+8613691605420, Email: sales@flason-smt.com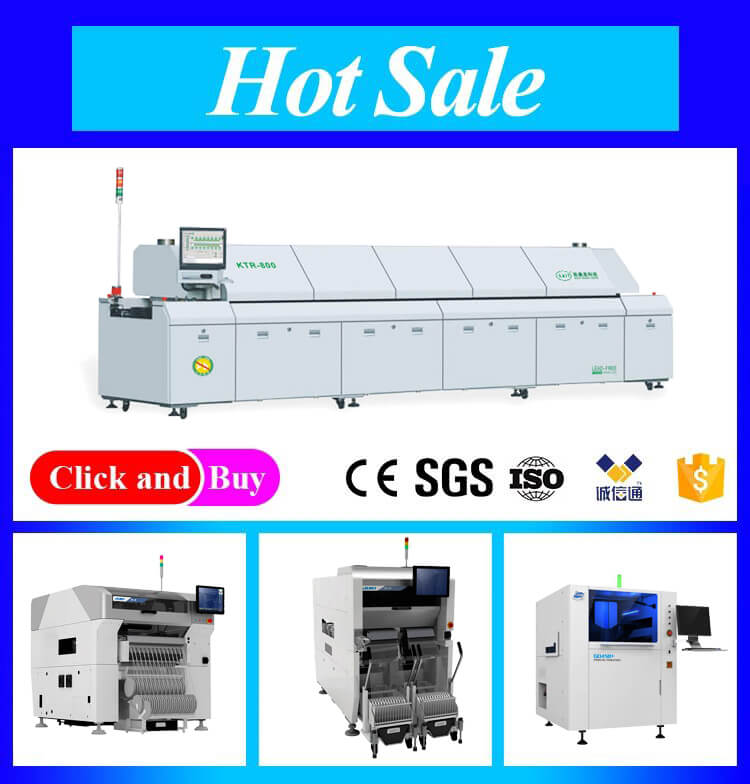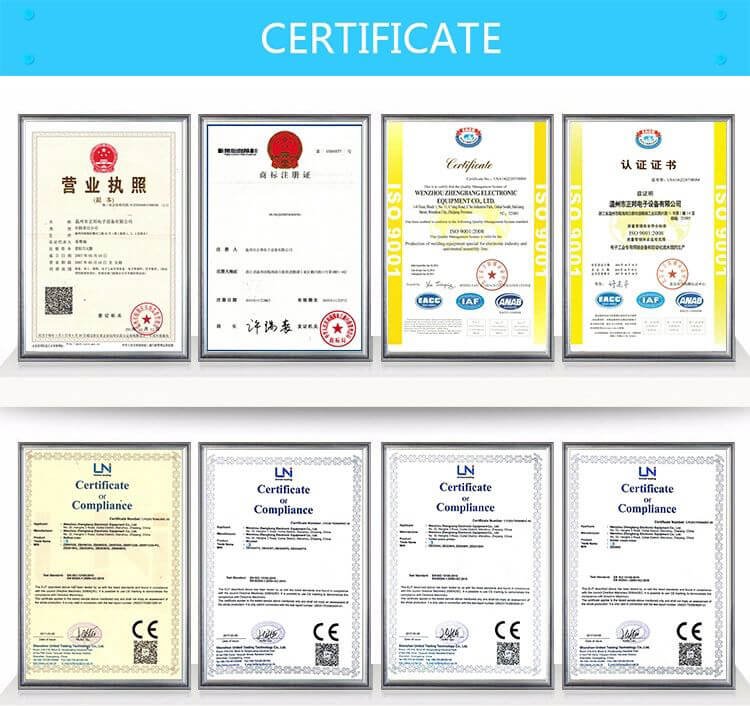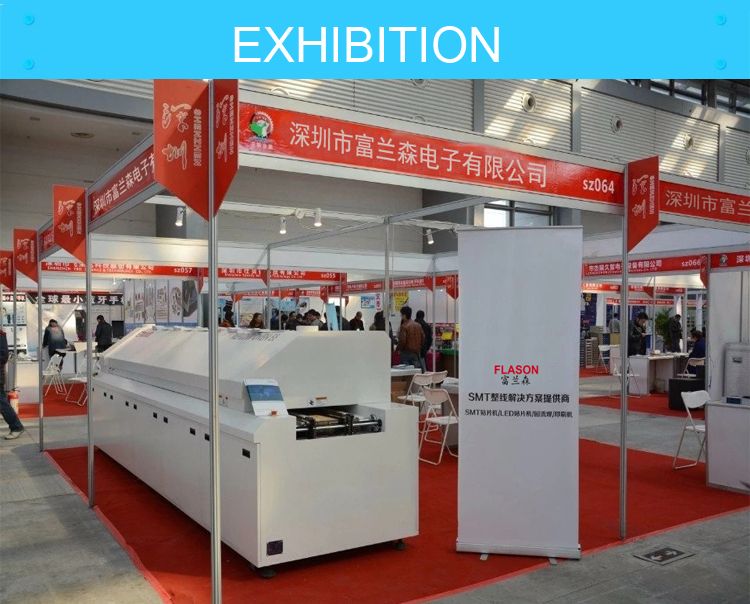 1) This is the first time I use this kind of machine, is it easy to operate?
There is English manual or guide video that show you how to use machine.
If you still have any question, please contact us by e-mail/ skype/ phone/ wechat online service.
2) If machine have any problem after I receive it, how can I do ?
Free parts send to you in machine warranty period.
If the part is less than 0.5KG, we pay the postage.
If it exceeds 0.5KG, you need to pay the postage.
3) MOQ ?
1 set machine, mixed order is also welcomed.
4) How can I buy this machine from you? ( Very easy and flexible !)
A. Consult us about this product on line or by e-mail.
B. Negotiate and confirm the final price , shipping , payment methods and other terms.
C. Send you the proforma invoice and confirm your order.
D. Make the payment according to the method put on proforma invoice.
E. We prepare for your order in terms of the proforma invoice after confirming your full payment And 100% quality check before shipping.
F.Send your order by air or by sea.
5)Why choose us ?
A. We have customer world wide, you can check our credit service with them !
B. Free Online installation, traning, programming and technical support !
C. One stop full Through Hole Assembly Line Equipments Solutions !